In this article, I will show you SEO ranking factors infographic and the impact of the infographic on SEO. A lot of videos and articles are available on the most influential on-page and off-page SEO ranking factors.
But, one of the most important ranking factors is infographics. It increases engagement and view duration. We all know that Google, Bing, and other search engines consider viewer's behavior on a website. Images, Videos, Infographics, and other resources attract visitors to read and engage with the content.
Table of Contents-
15 Most Common SEO Ranking Factors
Google considers more than 200 rankings 1 factors before rank a web page on the search result. There are some common factors which always helps bloggers to rank their articles or, web page. Here we are introducing the 15 most common factors-
Web Page Speed
Secure and Accessible Website
Responsiveness
Domain Authority
Content Optimization
Inbound Links
Social Signal
User Experience
Real Business Information
Length of The Content
Image Optimization
Content Updates
Inbound and Outbound Link Relevancy
Diversity of Link Type
Uniqueness of Content
Among the 15 common factors, we have mentioned content optimization at number 5 and User Experience at number 8. User experience is extremely important. You can rank your web page on top of the search result using other ranking factors.
But, it not possible to be on the top without a good user experience. It does not matter how many quality links your web page has. User engagement and view duration can control the position of your article on the search results.
SEO ranking factors infographic
We have made an infographic on all the 15 above mentioned SEO ranking factors. Let's take a look at those factors at a glance-
Web Page Speed

We always love to focus on website design and features. To add more features you have to use more codes. Codes, videos, and images increase the size of a web page. It also depends on the hosting server. Try to use better web hosting and design a simple website. Speedy website rank better on search engines.

1

Content Optimization

You can call it on-page SEO. Google or, Bing bot is not a human being. They can't identify the topic of a webpage like a human being. You have to find out which keyword people search for and optimize your article so that Google bot can understand and categorize it accordingly.

5

Social Signal

We know that social sites use the no-follow tag. No follow links don't add SEO juice or, value. Still, it's important because it brings visitors and adds indirect SEO value. If one of your content goes viral on social media, the possibility is higher that it will go viral on the search engines.

7
These are the SEO ranking factors infographic. You can Read- The Difference Between Inbound and Outbound Links
Positive Impact Of Infographic on SEO
Infographic2 is not a direct ranking factor. It is a visual representation of information using attractive and relevant images and texts. People have the tendency to share and get engaged with these attractive images.
You may notice an important thing on social media like Facebook, Twitter, Pinterest, and Instagram. Users have a tendency to like and engaged more with photos than texts. Several things happened-
It reduces the bounce rate. People have the tendency to visit for a longer time. Because infographics are attractive and helpful.
It increases blog traffic. Posts with infographics get more shares on social media. Sometimes it goes viral.
You can share infographics on Reddit, Pinterest, and other image sharing sites. It can help you to get backlinks
You can watch the video to get 175.59% more Google traffic. Thanks to Brian Dean3 –
keep in mind, well researched and good quality infographics help bloggers a lot. Take your time and create something with higher quality. It will surely increase your web page ranking on Google and other search engines.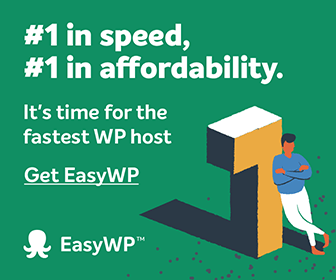 Footnotes:
"Find a sponsor for your web site. Get paid for your great content"- shareasale.com.

0