In this article, we will discuss the difference between inbound and outbound links in SEO and details about these two types of links. People always want to rank their web pages higher on the search result.  It can be achieved by increasing the popularity of a particular web page or, the entire website.
Inbound and outbound links are one of the indicators of authority and popularity of a web page. In this article, I am going to explain the whole idea and the differences between inbound and outbound links.
Outline of This Article:
You can click on Any topic and visit from here-
Definition of Inbound Link:
You can simply call it backlinks. It refers to those links which are coming from another website to your website. Inbound links create values and carry link juice which is necessary to increase your website ranking.
Lots of spammy inbound links can negatively affect the SEO of your website. Search engines penalize websites with artificial low-quality links.
Difference Between Inbound Links and Backlinks: We have to look at its meanings in the dictionary. Inbound means traveling to a particular place especially when returning to the original place of departure.
So, inbound links mean a link that returns to your web page from outside. Back means the opposite direction from the direction you facing towards. We refer to backlink as a link back to your site from outside. So, there is no difference between inbound links and backlinks. These are the same.
Definition of Outbound Link:
These are the webpages you refer to from your website or, a particular web page. If you give backlinks to another website from your web page, it means you are indirectly giving your link juice and visitors to other sites.
No one wants to do this, but a website without external linking is not natural. Successful bloggers always give backlinks to others. External links help search engines to identify the topic of a webpage, it sends relevancy signals which is important. So, a giveaway link is also considered a good practice1 .
You probably hear about the guy on the video. His name is Rank Fishkin, the CEO, and co-founder of seoMOZ. For a few minutes forget about me and let's hear some words from this guy.
How Many Outbound Links Per Page is Okay?
There is no rule of thumb. Keeping a large number of external links on a single page is a good way to get penalized. If it's relevant for the web page you can keep an unlimited number of external links without any problem.
About 100 links at most per page are considered the best  SEO practice2. We have got the number from Moz, and Moz got it from Google guidelines. So, you can consider it useful.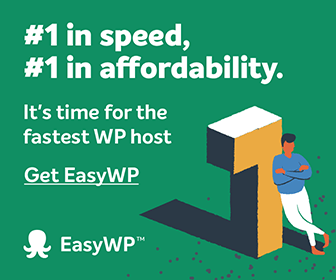 Best Anchor Text Ratio for Inbound Links
Search engines like natural links most. You don't have to worry about it if you get a link naturally. Otherwise, it will be wise thinking to practice the ideal one. We have collected data from the famous SEO company Thehoth3. I am reprinting it with a pie chart for a better understanding.
Exact Match With Keywords

Some people think 100% of their backlinks should be from anchor text. And anchor text should exactly the keyphrase. No, my dear friend. 10% of all anchor should exact match. Here We mean the anchor similar to keyword as Exact Match With Keywords in the Pie Chart.

Similarity With Keyphrase

Your keyword may be a word, a couple of words, or, a sentence. A 50% anchor for the inbound links should have similarities with a part of it. On the piechart we mean synonymous words and phrases as Similarity With Keyphrase.

It is something like a URL or, Brand name. Many websites use this kind of link as a footnote. On pie chart we indicate naked URLs and Anchor With Home page Title and similar things as No Match Anchor Text.
The ratio we have mentioned here is for inner page links. For homepage links, the exact match should be lower for best SEO practice. I am reminding you that Google and other search engines always change their algorithm. It may change over time.
"Find a sponsor for your web site. Get paid for your great content"- shareasale.com.
What Are The Exact Difference Between Inbound and Outbound Links?
We can sum up our discussion with a table that will show you the difference with respect to some criteria.

| | | |
| --- | --- | --- |
| Parameter | Inbound Links | Outbound Links |
| Definition | These are incoming links or, Backlinks | These are outgoing links. Backlinks from your site to other |
| Does it Add Link Juice | Yes, if it is do-follow | No |
| Does it Add Relevance Signal | Yes | Yes |
| How many links per page | No Limit Until it is Spam | Up to 100 is better, no Google Rules |
| Should I Create These Links | Yes, it helps SEO | Yes, it helps SEO |
Apart from all those things, Link quality and relevancy is a must for both outbound and inbound links.
President of Riemer Marketing,  Adam Riemer said,
"Focusing on quality [backlinks] over quantity is what can help to protect your site as Google updates."
Read- Difference Between Flat And Deep Architecture In SEO
Answer To Some Relevant Questions
~~>Do Outbound Link Affect SEO?
Ans: It does. Some people think it hurts SEO which is not true at all. Don't hesitate to link out other sites. Relevancy is important. If people found outbound links helpful, then Google may rank your site higher. Visitors will trust you. So, an outbound link help SEO in a positive way.
~~>Are Internal Links Good for SEO?
Ans: Internal linking connects the contents of your website. It gave Google an idea about your content and site structure. Google decides what to rank first from internal linking.
The effect of the internal links may be more than you think.  Link internally as much as possible if you want to get more visitors and more positive results.
~~>Why are Outbound Links Important?
Ans: You should avoid low-quality spammy links. A large number of outbound links from your site may harm your SEO vastly. Don't refer to any site which is irrelevant or, spammy. If it carries real values, surely it will affect your SEO positively. It can be used as a building block with other businesses.
~~>How Can Internal Links be Improved?
Ans: Create more content on related topics. Internal links are useful when people want to visit those links. When you have more content, you can link more. It obviously boosts your SEO.
~~>How do I check Inbound Links to a web page?
Ans: There are lots of popular backlink checker tools on the internet. Ahref, Moz, Neilpatel tools, smallseotools, and lot more tools are available. Some of them are free or, partly free.
Apart from this tool, you can get more, read- Find Inbound Link To A Website Using 5 Free Tools
And some of them are paid. You can use any of them. Google webmaster also shows referring domains. I suggest you use any of the SEO tools. You can use Mangools Backlink checker for free, no need to use a credit card for a free trial-
Read- 
10 Best Free Google Tools For SEO
Final Thought: Never stop building links for your web page until your webpage starts getting natural inbound links. Always, focus on quality over quantity.
Create a plan for your blog and then implement it properly. It's almost impossible to get success without planning. Please, give your opinion about the difference between inbound and outbound links. It will help us to improve.
Footnote:
1. Do Outbound Link Matters for SEO? (ALexa)
2. How Many Links Is Too Many? (Moz)
3. Anchor Text Ratios & Best Practices For Faster Rankings (Thehoth)
0